The lecture "The Vital Importance of the WTO Appellate Body Mechanism and WTO Reform" was successfully held at CASS Institute of International Law in Beijing on May 7, 2019. The lecture was presided over by Professor Liao Fan, Head of the Research Coordination and International Cooperation Department of the Institute and given by Professor Padideh Ala'i, Director of the International Legal Studies Program at Washington College of Law, American University. Professor Liu Jingdong, Research Fellow and Head of International Economic Law Department, CASS Institute of International Law, and Professor Ren Lin, Research Fellow and Head of Global Governance Department, CASS Institute of World Economics and Politics, served as the two commentators at the lecture. The lecture was attended by over 30 experts, scholars and graduate students from University of Pennsylvania, American University, Xi'an Jiaotong University, and CASS.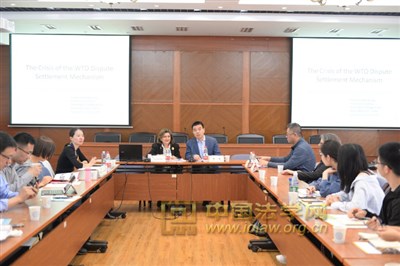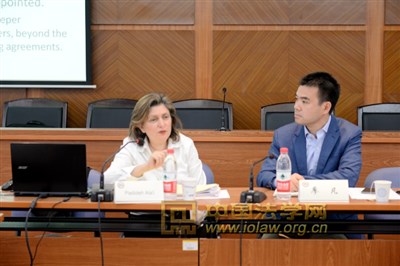 In the lecture, Professor Ala'i first reviewed the development process of GATT and WTO and pointed out that the current difficulties faced by international economic and trade relations and multi-lateral trade system are not new. Then she analyzed the key issues in the WTO reform, especially the survival crisis of the appeals body of the WTO dispute settlement mechanism and its solution.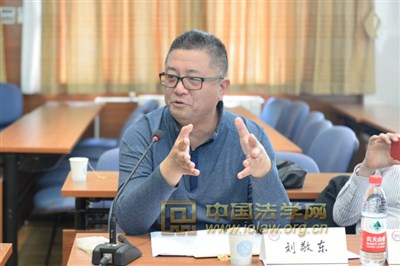 In his comment, Professor Liu Jingdong summarized Professor Ala'i's lecture, expressed his concern about the reform of the WTO and his expectation that the WTO will continue to play a role in multi-lateral trade, and discussed with Professor Ala'i on the attitude of the US government towards WTO and multi-lateral trade system and on the ways of breaking the current deadlock of the WTO appeals body.